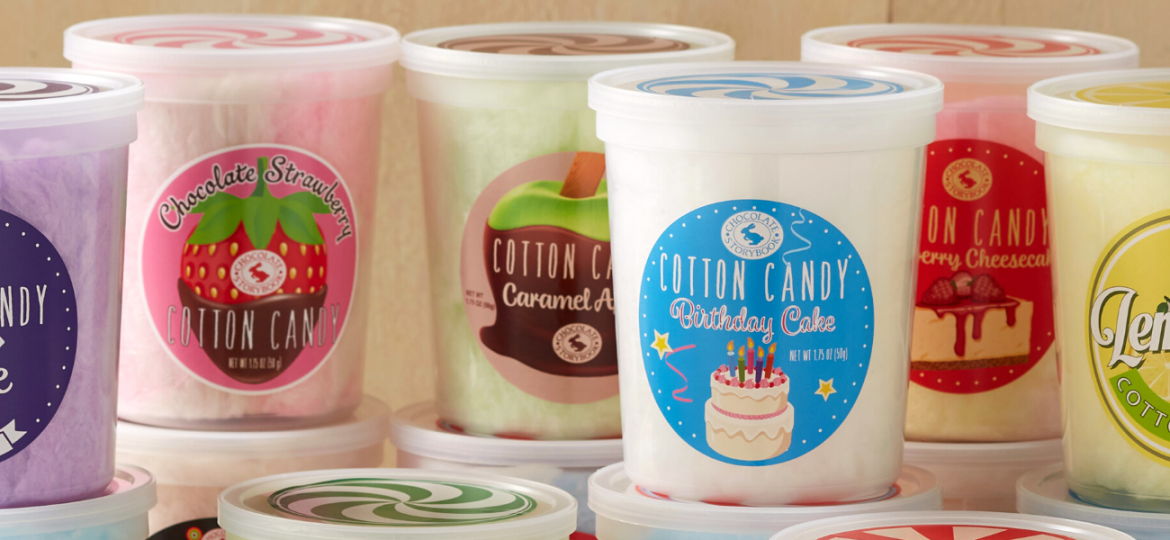 Chocolate Storybook sells over 40+ Flavors of gourmet cotton candy to thousands of retailers nationwide.
Make your experience easier through ordering online on our wholesale Cotton Candy website. Get the best pricing, stock availabilities and customization for your cases.
Here's all the information you need to know about placing your wholesale cotton candy order.
You'll need to create an account HERE. Enter a username, password and wholesale tax ID number to register.
To begin placing your order, click the "SHOP" tab. Choose between cases, pallets or shippers and proceed. Start selecting your flavors based off our requirements shown below. Our easy selection guide will assist you with quantities.
Add the items to your cart and calculate your shipping costs. Enter your payment information, shipping address and place your order. The lead time varies on the time of year and quantity ordered. You will get an email confirming your order.
Case requirements:
Minimum order = 2 cases (36 tubs per case)
Maximum order = 28 cases (36 tubs per case)
Must order in even case increments (72, 144, 216 tubs, etc.)
Cases can be configured in flavor multiples of 12.
Pallet requirements:
Minimum order = 30 cases (each case contains 36 tubs of the SAME FLAVOR)
Our shippers come assembled and packed with 96 tubs in 4 or 8 different flavors. Seasonal shippers available.
Our Stories:
Read more about My Gourmet Cotton Candy HERE.
Read more about Chocolate Storybook HERE.