Mother's Day Chocolates & Gifts
Give the gift of berries, assortments, boxes a more for their special day.
On that special day in which everything is set aside to thank the woman who raised you, make sure it counts with a wonderful gift from Chocolate Storybook. Our Mother's Day treats are the perfect way to thank the mother in your life. She deserves the best, so it's a good thing you came to Chocolate Storybook.
A Tradition Like No Other
At Chocolate Storybook, we believe that the best way to celebrate Mother's Day is by giving the gift of sweetness. That's why we've crafted a selection of Mother's Day treats that are sure to make her day even more special. From chocolate-covered berries to our signature assortments, we have everything you need to show your appreciation for the special woman in your life.
Berry Delicious Gifts for Mom
First on our list of Mother's Day treats are our delicious chocolate-covered berries. We start with the freshest, juiciest berries we can find and then coat them in a rich, decadent chocolate that will leave your taste buds begging for more. We have a variety of options to choose from, including chocolate covered strawberries, raspberries, blueberries and more. Whether your mom loves milk, dark or white chocolate, we have all options that's sure to satisfy her sweet tooth. 
Want to upgrade the classic chocolate covered strawberry? Gift your fabulous mom our Fancy Chocolate Strawberries covered with a variety of toppings. These extravagant berries are hand-dipped in milk, dark and white chocolate. Then, they're drizzled and topped with creamy chocolate, nuts, mini chocolate chips, sprinkles, coconut and more!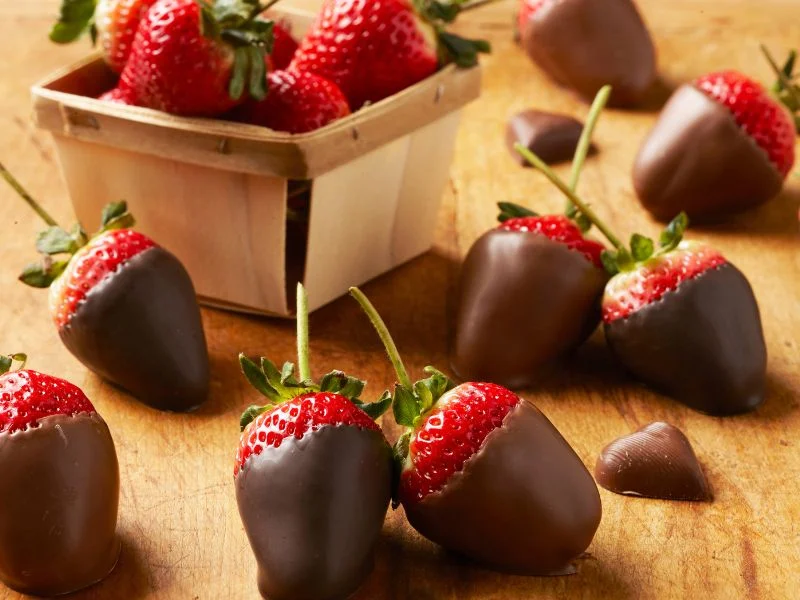 Classic Chocolates They'll Love
Can't decide what they'll like best? You can't go wrong with a classic box of chocolates. Our elegant assortments are filled with our tastiest chocolates and make the perfect gift for any mom who appreciates the finer things in life. We offer gift boxes in a range of sizes and styles, so you can choose the one that best suits their personality. These collections of chocolates are carefully curated to offer a range of flavors and textures that will tantalize your mom's taste buds. Our assortments include everything from classic milk chocolates to rich, indulgent truffles. We even have sugar-free options! 
When you choose Chocolate Storybook for Mother's Day, you can trust that you're giving Mom the very best. Our chocolates are handcrafted with love and care, using only the finest ingredients to ensure a premium taste experience. We take pride in our attention to detail, from the quality of our chocolate to the beauty of our packaging. Each gift is carefully crafted to make Mom feel truly appreciated and loved on her special day.