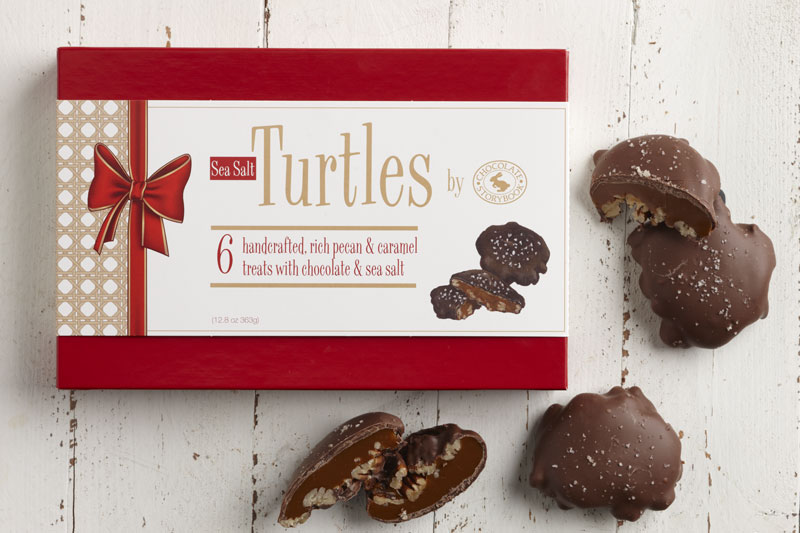 You value your clients and employees so choosing the best thank you gift is important. Care should be taken that the gift is appropriate to the business relationship. It has less to do with the dollar value of business transacted, or the amount of time one has been doing business with the recipient, than with the closeness of the relationship. Chocolate gifts prove to be very versatile in these circumstances and here's why:
1. Perfect portions
Whether you are sending to one recipient or a large office, chocolate boxes come in a variety of sizes and price points. From 4 pieces to 200, your options are endless. The variety of chocolates available means that your gift is more likely to please more people.
2. High perceived value
You want your clients to feel appreciated. Handcrafted chocolates will speak volumes about the importance of your relationship. With endless packaging choices ranging from elegant to whimisical, there's a good bet you can find something well suited to the personalities of your clients. Unlike typical branding trinkets, gourmet chocolate will be enjoyed to the last piece!
3. Maximize the senses
Appealing to the senses is a common marketing tactic. With chocolate, they'll see an elegant gift box, then smell the chocolate aroma, then feel the smooth piece before tasting the rich chocolate. All of this contributes to creating a long lasting memory of your gift.
4. It's unobstrusive
Unlike client dinners or events which can cut into personal time, gourmet chocolates can be easily shipped and enjoyed by the recipient at their leisure. Plus, family and friends of the recipients can enjoy the chocolate as well putting your name in front of even more people.
5. Nine out of ten people love chocolate
What are the odds of everyone loving the bottle of wine you sent last year? Not as high as chocolate's odds. When the chocolate is memorable, people look forward to it year after year. The bonus? They will fondly remember who sent such a delicious gift and just may end up recommending you to others.
Chocolate Storybook is a craft chocolate company that's been making confections by hand since 1986. We handle shipping and list fulfillment, customized enclosure cards, custom labels, logo chocolates and more.
Contact [email protected] for more information about the gifts shown in this article or visit our
website at www.chocolatestory.com.
Chocolate Storybook • 1000 Grand Avenue • West Des Moines, Iowa • 515-226-9893 • 1-877-524-6265