Happy Holidays from CorVel!
As the year comes to a close, all of us at CorVel would like to thank you for your business this past year and look forward to our continued partnership in 2023.   Please follow the directions below to have a holiday treat delivered directly to you from Chocolate Storybook at the address you specify. Have a wonderful holiday season and enjoy the chocolates!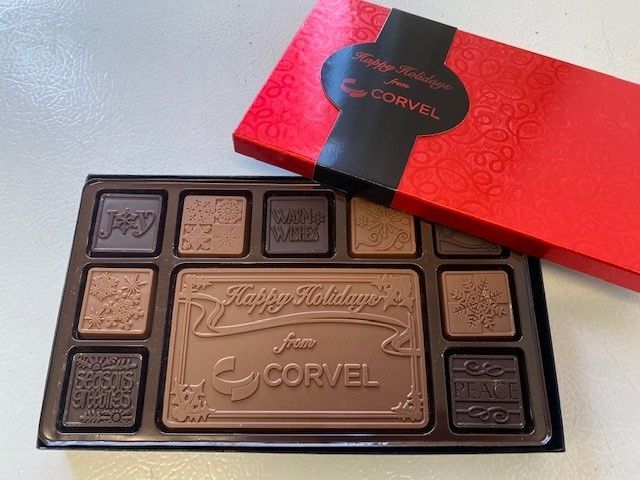 Custom Belgian Chocolates
Delicious Belgian chocolate is double-stacked in this festive holiday box selected especially for you.
Please enter your shipping details below and we'll ship!*
This portal will be open through Dec. 15, 2022 so please redeem your gift before then.
Please enter your information:
Corvel
*all personal information collected will only be used for shipping purposes
Questions? email [email protected]