Apple Days 2023
shop 20 combinations of gourmet Chocolate Caramel Apples online & in-store.
Stop by Chocolate Storybook October 19- 21 for our annual Apple Days event to indulge in juicy chocolate caramel apples! You can also order all specialty apples online starting October 16th. We're located at 1000 Grand Ave., West Des Moines, IA, 50265. Browse the collection below.
Join the 30-year-old Caramel Apple tradition
Since 1986, Chocolate Storybook has been hand-crafting gourmet chocolate caramel apples. We dip fresh, granny smith apples in our creamy kettle-cooked caramel before dunking in pure milk chocolate.
During this annual event, we dunk caramel apples in milk, dark or white chocolate before adding nuts, cookies, candies or chocolate drizzles on top. This video gives you a behind-the-scenes look at our kitchen as we make these creations from scratch.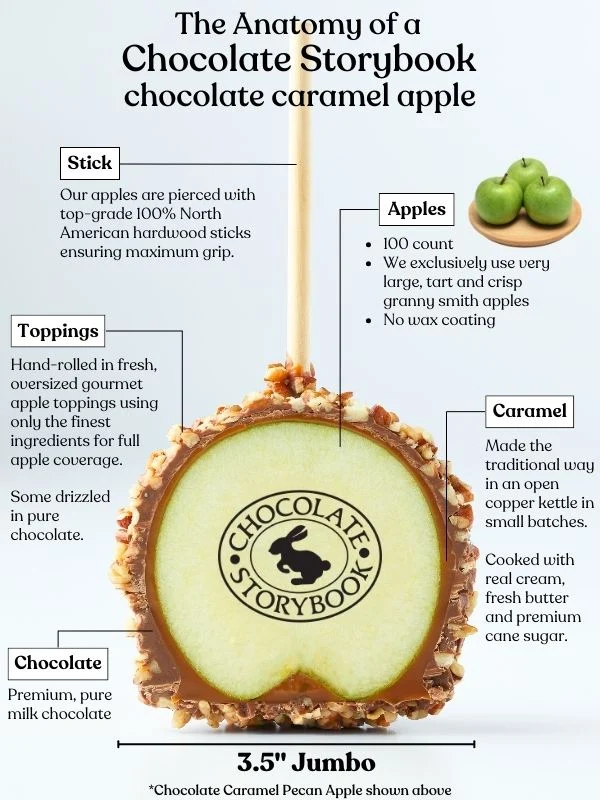 What's inside our Chocolate Caramel apples?
At Chocolate Storybook, we only use the freshest and finest quality ingredients to create our delicious chocolate caramel apples. You won't find this type of quality anywhere else.
Take a look inside our Chocolate Caramel Pecan Apple to see how these juicy delights come to life!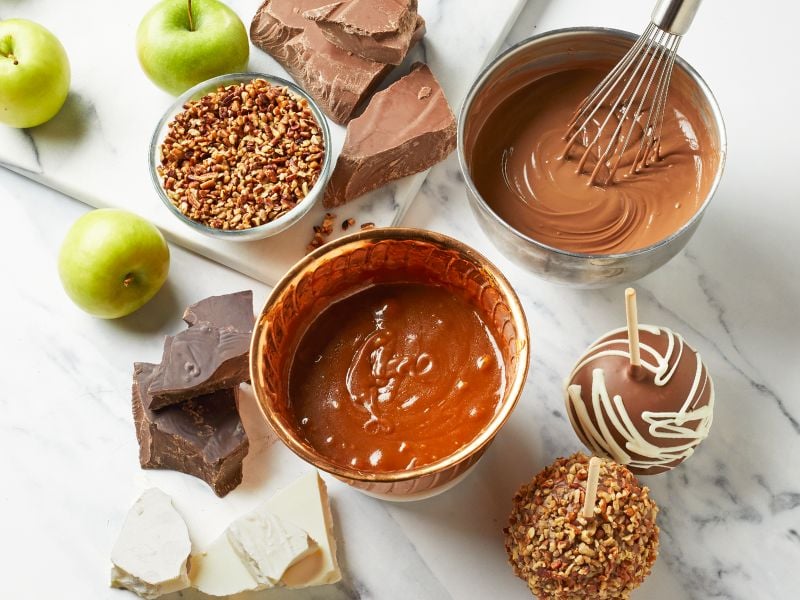 See what's new in our everyday apple collection
These new apples are full of nutty & rich flavors. Our Caramel Apple Peanut is hand-dipped in a thick layer of caramel, then coated in fresh, roasted peanuts. The Triple Chocolate Apple is dipped in caramel & dunked in pure dark chocolate, then drizzled in creamy milk and white chocolate. Enjoy year-round!